You know what? I can applaud her humanitarian efforts all day long. She does good shit. Good.
I still think she's an evil robot who sleeps with other gals' husbands. Go ahead Skinny McGee, save the children of Haiti, that's awesome. But sistas gotta stick together and you'll always be "the other woman".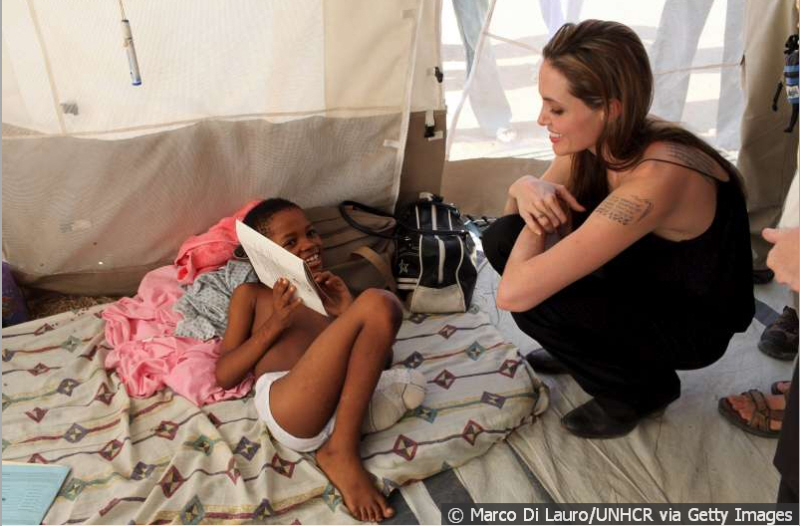 This past weekend Ms. Jolie, UNHCR Goodwill Ambassador and SOS Children's Villages supporter, was welcomed back to the SOS Village in Santo, Haiti outside of Port-au-Prince. She visited with the children, and distributed toys
 as they welcomed her with a song in Creole. One of the children spoke on behalf of the group and told her how happy they were that she had visited the village again.
After spending the night at an SOS house in the Santo Village, Ms. Jolie commented, "That is why I like to visit and support the SOS Children's Villages in the world [...] because I have seen that the children are growing up in a safe and loving environment."