John Krasinski, my Facebook friend and the actor who plays one half of my favorite TV couple of all time, Jim & Pam on The Office, married his lovely English crumpet Emily Blunt yesterday.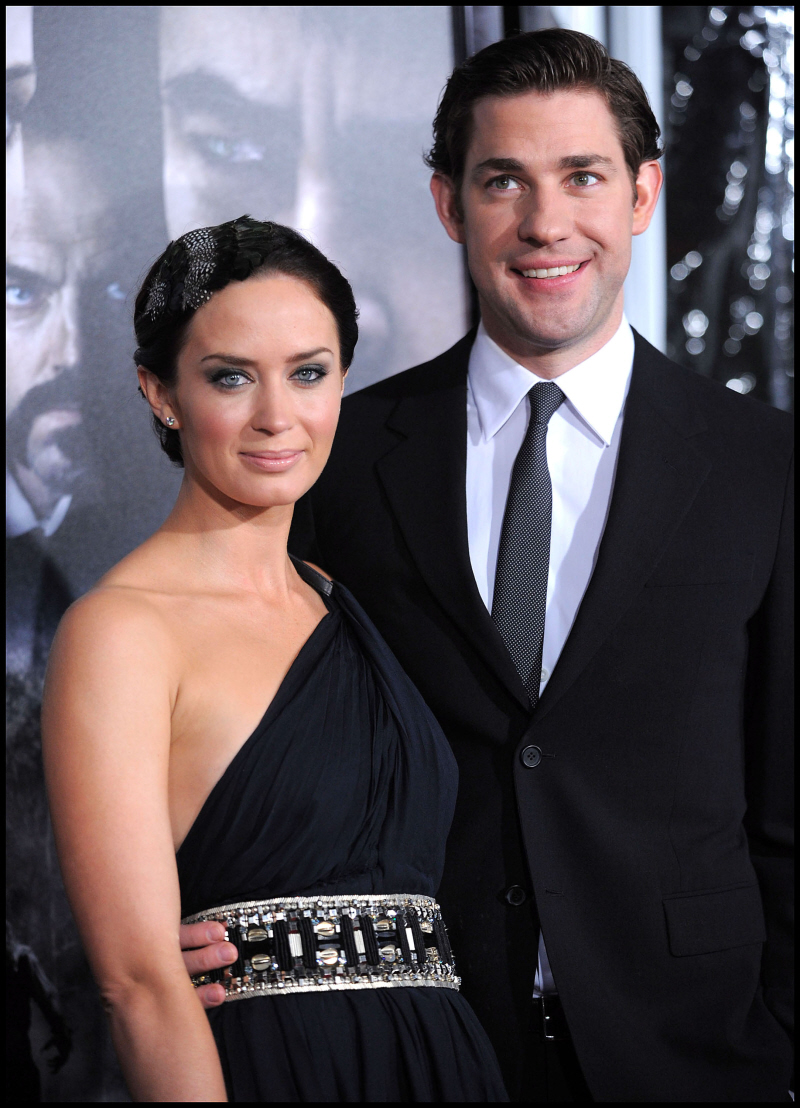 The cuteness is outta control here. And they both seem so gawdamned NIIIIICE.
Some adorable deets:
After about a year of dating, The Office star Krasinski, 30, proposed to British actress Blunt, 27, with a 3-carat Edwardian diamond and platinum ring from Neil Lane, worth $100,000.
Krasinski told Access Hollywood that the proposal was "very casual" but very emotional, too. "She did cry after I cried, and we cried and then everyone around us was crying," he said.
"She's a wonderful girl," Krasinski gushed at last year's Emmys of his fiancee.
"So many people say, 'You know when you know,' and it's true," Krasinski added of his love. "It's all true."
Congrats.